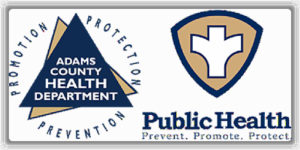 Adams County Healthcare Options
Adams County Health Department
Blessing Health Center
Quincy Medical Group
SIU Center for Family Medicine
Quincy VA Clinic
Illinois Veterans Home
Clarity Healthcare
Blessing Hospital
Hannibal Regional Hospital
Blessing Health System includes the largest hospital within a hundred miles and employs more than 240 physicians and 2,000 other staff.
Their campus covers many blocks and includes a 330-bed main hospital, cancer and heart centers, behavioral medicine facilities, a Family Practice Center that sees over 20,000 patient visits and 175 deliveries a year.
Quincy Medical Group, a physician-owned multi-specialty group practice, has more than 90 physicians and nurse practitioners and two dozen specialties.
Adams County Health Department is a vital part of this healthcare system, as are the many skilled nursing and retirement centers.
Quincy has become known throughout the region for the excellence of our healthcare, and this in turn has helped drive even more providers to the area.